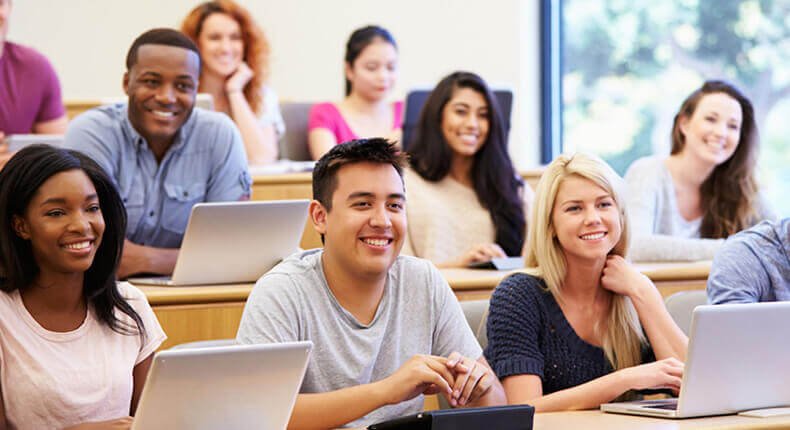 GRE Coaching
What is a GRE?
The GRE (Graduate Record Examinations) is a standardized test taken by students who are applying to postgraduate courses in the US and in some other parts of the world. There are actually two GRE examinations: The General Test. The Subject Tests.
Why GRE exams are conducted?
The full form of GRE is Graduate Record Examinations. It is a standardised test conducted by ETS (Educational Testing Services). ETS GRE scores are accepted by most of the top graduate level schools for Masters level programs (like the popular Master of Science degree – MS in USA).
What is the score of GRE?
Three scores are reported on the GRE ® General Test: a Verbal Reasoning score reported on a 130–170 score scale, in 1-point increments. a Quantitative Reasoning score reported on a 130–170 score scale, in 1-point increments. an Analytical Writing score reported on a 0–6 score scale, in half-point increments.
GRE is conducted by ETS

It includes Maths and Verbal abilities. (Mostly recommended European Countries)

GRE score is valid for 5 years
Euro Edu Consultants has expertise in various coaching services, GRE is one of them.
The Graduate Record Examination (GRE) is a standardized test that is accepted for admission to various disciplines at many graduate and business schools across the globe. The exam is conducted by the Educational Testing Service (ETS), a US based organization.
GMAT Coaching
Demonstrate your readiness to succeed in business school
Why take the GMAT exam? More than 2,000 business schools worldwide trust the GMAT because it demonstrates your readiness for academic success. Quite simply, the GMAT lets you showcase the skills that matter most in business school and beyond.
Explore the reasons why taking the GMAT exam positions you for success.
Why the GMAT exam is the test of choice among students worldwide.

Why schools trust and prefer the GMAT exam.

How preparing for the GMAT exam can give you the confidence to succeed in the classroom.

Why employers demand and value the skills demonstrated on the GMAT exam, especially integrated reasoning.

How official GMAT prep tips, tools, and resources can give you the confidence you need to succeed.
Graduate Management Aptitude Test shortly known as GMAT. Test-takers may register for the GMAT either online at mba.com or by calling one of the test centers. The total GMAT score ranges from 200 to 800 and measures performance on the quantitative and verbal sections together (performance on the AWA and IR sections do not count towards the total score, these sections are scored separately). Scores are given in increments of 10 (e.g. 540, 550, 560, 570, etc.). From the most recent data released by GMAC, the average GMAT score of all test takers is about 540.
Euro Edu Consultants has expertise in various coaching services, GMAT is one of them.